The seasons have shifted in both the hemispheres of Animal Crossing: New Horizons, and it has brought some changes. In the Northern Hemisphere, the month of June marks the arrival of summer, and players can indulge themselves in quite a few activities.
The Wedding Season has kicked off that allows players to visit Harvey's Island to help Reese and Cyrus with their wedding anniversary photo ops. It will last until June ends. Apart from that, a bunch of new bugs and fish are available to catch throughout the summer months.
Additionally, players can also collect a unique seasonal material known as summer shells to craft seasonal DIY recipes. However, there is a catch. For players with islands in the Northern Hemisphere, summer shells are only available during the summer months, i.e., from June through August (Dec-Feb in Southern Hemisphere).
Also read- All New Fish and Bugs Coming To Animal Crossing New Horizons In June
How to get summer shells in Animal Crossing New Horizons?
Summer shells are bright blue in color and appear at random times on the beaches of your island, throughout the day. You have to walk around on your beaches to collect them. However, sometimes these shells could turn out to be rare. But, there is a workaround that could increase your chances of coming across these unique crafting materials.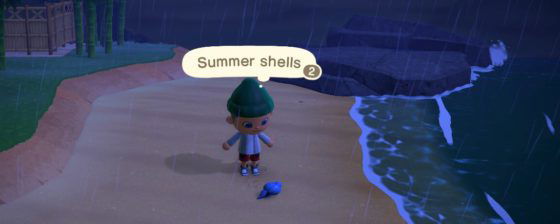 While walking on a beach, you can try to pick up the other regular shells that have washed up. It will clear out the beach and might increase the spawn chances of summer shells. Apart from that, you can check the beaches frequently and pick up the ones that appear and use them for summer shell DIY crafting recipes. Three months is an ample amount of time, and you should be able to collect an adequate amount anyway.
Also read- Animal Crossing: New Horizons Has New Summer and Winter Solstice Seasonal Items Up For Grabs
How to get summer shell DIY recipes?
While roaming around your island, you might spot a balloon floating in the sky. On shooting it down with a slingshot, you might get a summer shell DIY recipe. There is no way to be sure what you will get by popping a balloon; you can only keep shooting those down and hope for the best. Keep your eyes and ears open to spot a balloon!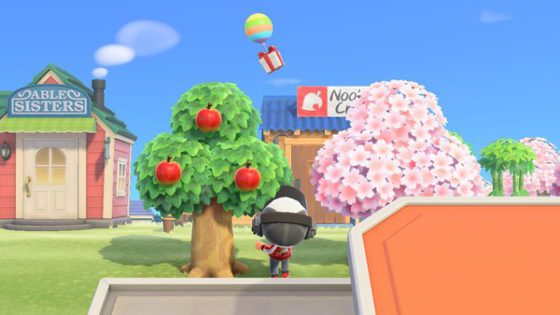 There is also a possibility you might stumble on a summer shell DIY recipe in bottles that wash up to your island's beach. Once you get a summer shell DIY recipe by either process, you can begin crafting by using the required amount of materials.
Also Read- New Game Displaces Animal Crossing on Nintendo Switch Sales Charts
List of summer shell DIY recipes
There are a total of eight such summertime recipes to craft using the seasonal summer shells. Here is a list of the summer shell DIY recipes with the materials needed to produce them.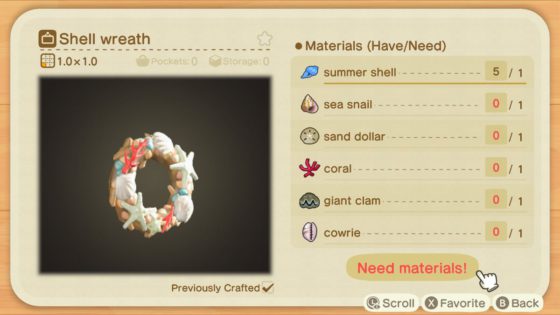 Shellfish Pochette – Requires Summer Shell x6 and Giant Clam x2
Starry-Sands Flooring – Requires Summer Shell x3 and Sandy-Beach Flooring x1
Shell Wreath – Requires Summer Shell x1, Sea Snail x1, Sand Dollar x1, Coral x1, Giant Clam x1, and Cowrie x1
Shell Wand – Requires Summer Shell x3 and Star Fragment x3
Tropical Vista – Requires Summer Shell x5
Underwater Flooring – Summer Shell x3 and Coral x3
Underwater Wall – Summer Shell x3 and Coral x5
Water Flooring – Summer Shell x6